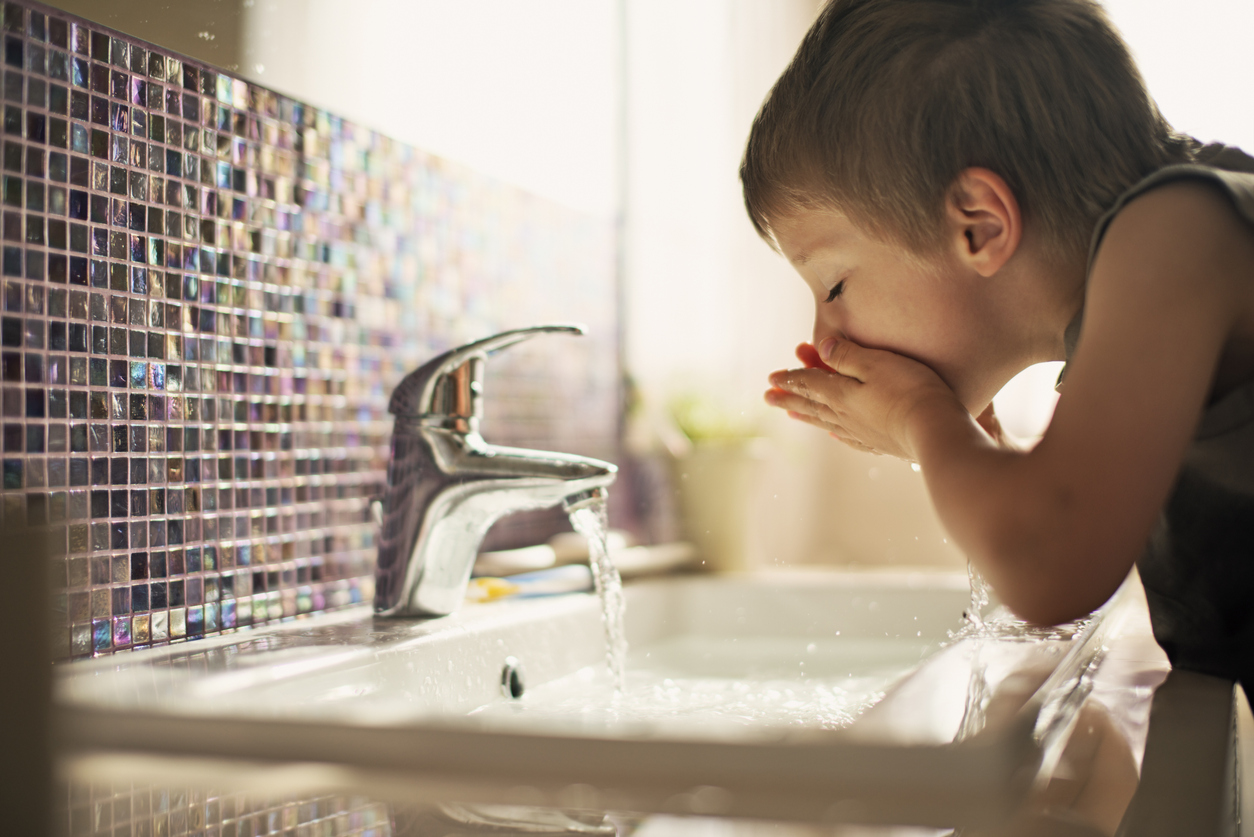 August is National Water Quality Month
Water is essential to life, yet it is often taken for granted. The US Environmental Protection Agency (EPA) has designated August as National Water Quality Month to recognize the importance of clean water sources. Clean water is crucial to individuals' health, agricultural needs, and the environment.
Can you imagine what life would be like without easy access to clean water? Think about not having drinking water for cooking, washing dishes, showering, growing food crops, and staying hydrated. These are just a few of the important clean water uses.
As a water utility, Liberty is committed to delivering high quality, reliable water to its customers and communities. Liberty understands that customers depend on Liberty to provide drinking water that can meet their needs and expectations, and Liberty's employees work around the clock to do so.
Liberty's dedicated water quality team is thorough when it comes to testing, treating, and delivering high quality water that meets or exceeds state and federal regulations. To accomplish this, hundreds of samples are analyzed each month for approximately 200 contaminants. For a full, localized report on your water quality, visit the water safety page (if you are in Arizona or Texas) or the water quality page (if you are in California) on the Liberty website.
While Liberty's drinking water meets or exceeds state and federal standards, Liberty also provides helpful resources and information on our water quality page (Arizona, California, and Texas) to address customer concerns, such as answers to frequently asked questions and an educational video series about various water quality issues such as hard water, cloudy water, water odor, metallic taste, and chlorine odor.
In addition to treating drinking water, Liberty also treats wastewater to comply with the highest standards. Treating wastewater helps to safely recycle water in the domestic water cycle as well as sanitize and neutralize potentially harmful compounds in wastewater, thereby protecting public health and preventing environmental contamination. This reclaimed water can then be used for irrigation and or take the A+ quality effluent and pump it back into the ground, which serves as a natural water filter, to replenish the aquifer underground.
Liberty is proud to employ dedicated water quality professionals who work hard to provide high qualityreliable water service to current and future generations. "The heart of water quality here at Liberty is found in the commitment and expertise of our water quality compliance staff, and the dedicated operators who work to support our compliance efforts. Our water professionals continually strive to protect public health and the environment, while delivering excellent customer service!" said Stacey Roberts, Senior Manager of Water Quality at Liberty.
To learn more about how you can help protect this precious resource, please visit National Water Quality Month.