Introducing Liberty refreshed.
Rest assured, we're the same Liberty. But we've made it easier to get around and find what you want, including:
See important outage and emergency messages
Find the things you want to do, including paying a bill, viewing efficiency and saving programs, and seeking financial assistance
Discover what we are doing in our community
Learn more about Liberty, what's happening, and the latest news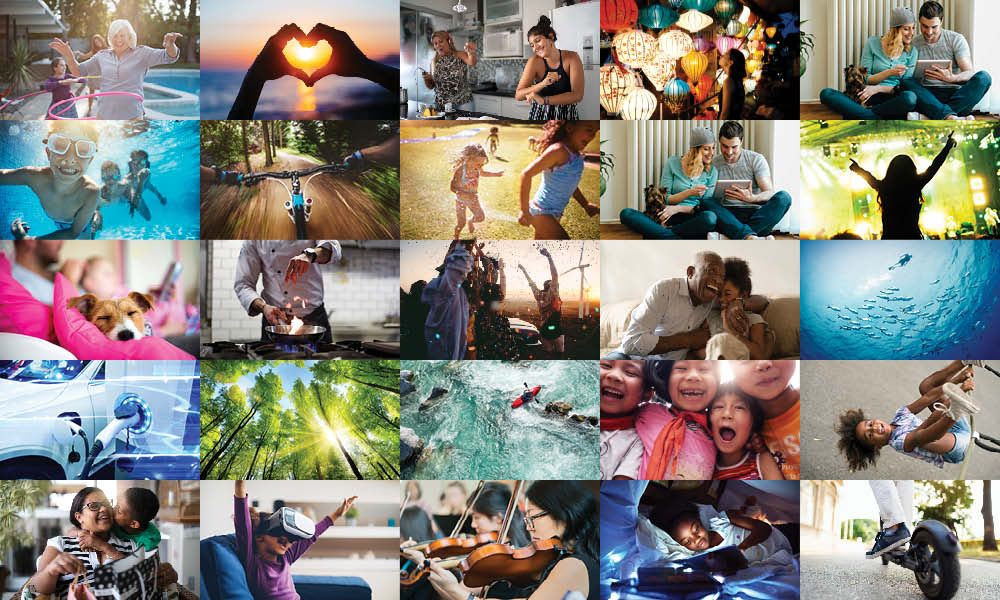 Putting our heart where it matters.
Have a look around. We hope this fresh, new look will make it easier and simpler for you.
What's new?

We've created a video that explains some of the changes in more detail.
Have more questions?
Have I landed on the wrong site?
This is the refreshed home of libertyutilities.com. You can still pay your bill, find contact information and your local walk-in location, sign up for paperless billing, and view outage and emergency information.
Yes, security of our site and your information remains a top priority. You may notice a padlock icon in your brower's address bar. This indicates our securitiy certificates are up to date and the site is secured. 

Our payment vendor relations have not changed with this website update. Your transactions remain secure.
Why did you change the website?
Liberty launched a new brand in 2022. Since that time, we have been working on the new look and feel you see today. It not only reflects our new brand, colors and fonts, it has also been updated to improve the site experience, navigation, and improve accessibility.
Where is the payment link?
You'll now find the payment link on the left-side middle menu on every page.
How do I log into my account?
Links to your My Account login can be found by clicking the "customer service" icon on the top right corner of every page. This top navigation is static, meaning it is visible even when scrolling down a page.
Will I need to resubmit my account information?
No. We are not asking customers for their personal information or account information in relation to our brand rollout. If you receive an email, phone call, or voice mail claiming to be from Liberty and demanding immediate payment, it is not from Liberty. Please do NOT respond to such requests.
You can find outage and emergency information from the middle navigation. The middle navigation appears on every page and is always easy to locate.
Where is the outage reporting form?
The electric outage reporting form is accessible from our Outage Map page. Click the "Report an Outage: from the tabs menu to access the form.

If you smell gas, leave the premise immediately. When you arrive at a safe location call Liberty or 911. The smell of leaking natural gas is often compared to sulfur or rotten eggs.

For water or wastewater emergencies, please call the Emergencies number located on the top navigation of each page.
Where is Liberty's contact information?
Click the Contact Us icon at the top of the page. Your local customer care number will appear, as well as link to our Contact Us page. From the Contact Us page, you can find your local walk-in office location, or submit a contact form to our Customer Care team.
I'm a commercial customer. Is there still a site just for commercial accounts?
We have simplified the website and removed the Commercial site option. A "For commercial customers" button will appear when and if there is content that is specific only to our Commercial customers.
How do I navigate to another state and community?
To navigate to a different state or community, click the pin icon next to "Community". This link appears on the top navigation of every page. A pop up window will appear that allows you to select a different state and/or community.
Do I have to change my account credentials?
No, this website update does not impact your login credentials for My Account or payment options.
The new site features aren't working in Internet Explorer. What can I do?
Microsoft officially retired Internet Explorer as of June 15, 2022. for security reasons, and to support ongoing site improvements, Liberty's website will have limited functionality when using Internet Explorer. The Liberty site performs best on Microsoft Edge, Firefox, or Google Chrome. 

 
Stay tuned
More exciting and positive changes are on the way and you will hear from us soon.
Thank you for inspiring us to put our hearts where it matters. We will always remember that you, our customer, are at the heart of everything we do.