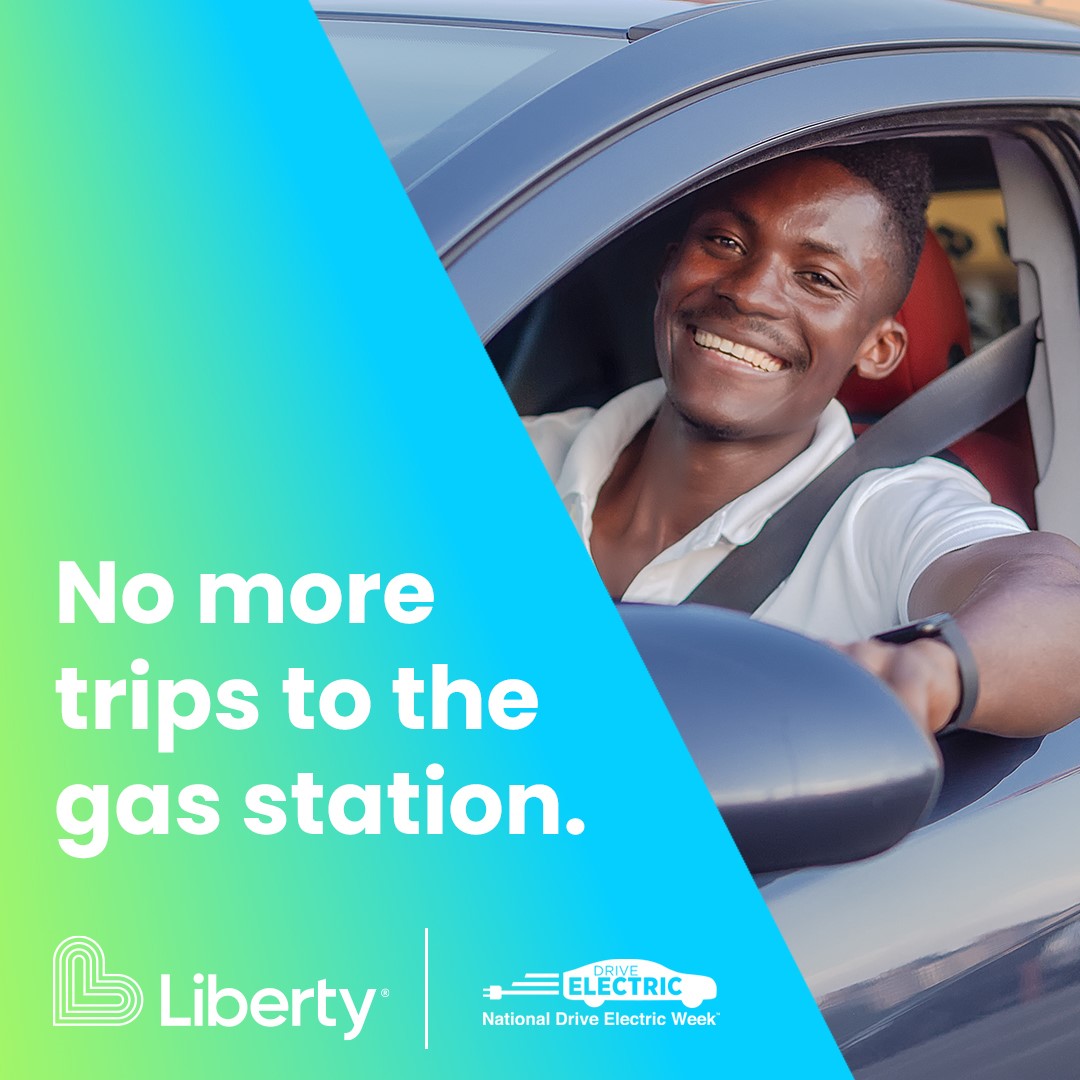 Get EV curious during national Drive Electric Week, September 22 - October 1
National Drive Electric Week raises awareness about the many benefits of all-electric and plug-in hybrid cars, trucks, motorcycles, and more. This year, Drive Electric Week takes place September 22 through October 1. During this week, there are numerous events across the country that individuals have an opportunity to attend virtually or in person. At these events, attendees can see many of the electric vehicles (EV) currently available on the market, talk to people who own them, and learn about EV ownership. Or maybe this week-long celebration is just a reminder to do a little research on EVs for yourself. Either way, the Drive Electric website is a great place to start.
Have you driven an electric vehicle (EV)? If the answer is no, then you may want to consider giving it a try. Even if you aren't in the market for a new vehicle of any type, aren't sold on leaving gas behind, or just aren't ready for the transition to electric transportation, just getting a taste of what they offer is a worthwhile experience.
Take a test drive! Why not? It doesn't cost anything but a little of your time. Experiencing first-hand the quick and smooth acceleration of an EV and the quiet cabin without engine noise is an immediately noticeable difference and a significant improvement from that of a traditional gas vehicle. You may also notice some new technology or the additional cargo space the frunk* provides and a whole lot more. There are plenty of other differences and benefits to learn about should you take the time to visit your local dealer or even just hit up a friend who has already made the transition to electric.
Drive Electric Week is the perfect opportunity to get EV curious and learn about the many benefits EV and plug-in hybrid cars have to offer. Join Liberty in celebrating EVs and recognizing Drive Electric Week by learning more about the EV experience. Visit our website to learn more about available makes/models or how much you could save driving electric.
---
*A frunk is the trunk in the front since there is no engine taking up that space