Engineering Week 2021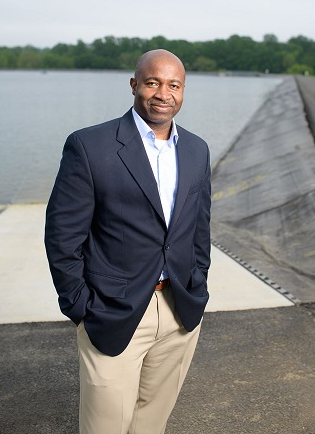 Moses Thompson,
Director of Operations, Arizona and Texas
Born in Kingston, Jamaica, Moses Thompson came to the United States at the age of 14 with his family. He graduated as valedictorian of his high school in Brooklyn, NY and was awarded a full academic scholarship to the University of Rochester, where he graduated with a Bachelor of Science degree in Mechanical Engineering.
Moses's father taught him and his siblings the importance of hard work and respect for all. "I remember my father pulling me aside after I graduated college and telling me 'Son, now that you are an engineer – never forget that you can still learn from the person sweeping the streets'; that statement still resonates with me today and has become a major part of who I am," he said. "I continue to learn so much from our front-line workers. Their experience is such an invaluable asset for our company."
As the Director of Operations for Arizona and Texas, Moses's role is to ensure employees are provided with the opportunity and resources needed to thrive and reach their full potential while providing exceptional service to our customers. He also enjoys helping to provide clean, safe, and reliable water to our customers while being environmental stewards through the treatment of water and recycling it back into nature.
Moses is married to the love of his life, Stacy-Ann. They have three wonderful sons: Andre, Michael, and Matthew. As parents, they try to balance education, religion, and a deep moral compass with their sons. He is immensely proud of the young men they are today, and considers it is a blessing watching them grow.
He appreciates the opportunities presented by Liberty like the Ethnic Diversity Business Resource Group (BRG). "I encourage you to reach out and be a part of this learning opportunity. In a time of such dividedness, we must find ways to heal, unite and embrace inclusivity. Having those uncomfortable conversations around race, culture, gender bias, and all other diversity is key. Understanding that it is our diversity that makes us stronger is the ultimate enlightenment," he said.
- Moses Thompson